Muslim woman trolled for singing bhajan: Music has no religion | Opinion
Mar 10, 2017 10:36 AM IST
A Muslim woman in Karnataka was trolled online this week for singing a Hindu devotional song in a reality TV show. But Indian classical music has always transcended barriers of religion.
What does it matter who sings Raghupati Raghav Raja Ram or Ya Mere Maula?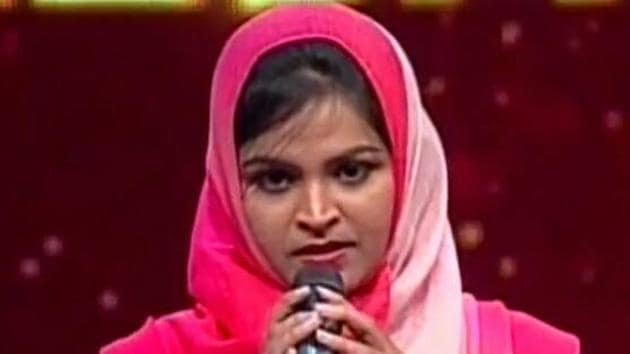 The evolution of India's classical music heritage can be likened to the flow of the Ganges – timeless, guileless, blissful, embracing hundreds of streams without discrimination and flowing as one into the vast, endless sea for eternity. For many of India's ustads, doyennes, pandits and panditas, music has no religion. It is just a means of communication with the almighty. What else would define communal harmony than a beautiful shehnai rendition of Raghupati Raghav Raja Ram by Ustad Bismillah Khan or a Mero Allah Meherban by Pandit Jasraj in Raag Bhairavi or a Ya Mere Maula in Raag Jogiya?
Stay tuned with breaking news on HT Channel on Facebook.
Join Now
Multi-instrumentalist and sarod maestro Ustad Alauddin Khan, father of Annapurna Devi and Ustad Ali Akbar Khan and guru to Ravi Shankar, Nikhil Banerjee and Pannalal Ghosh, was a worshipper of the Goddess Kali. In a documentary on his life, filmmaker Ritwik Ghatak talked about how Khan saw Kali, or Sharada as he called her, as his protector and fountain of his art. His love for music made Khan run away to Calcutta from his home in Shibpur, Tripura. Living in a temple, begging for food and eating one meal a day, his quest for a guru brought him to the doorsteps of Dhrupad maestro Nulo Gopal. Impressed with his talent, Gopal asked Khan to move to his house and the latter, unsure of how he would be treated as a Muslim, gave himself a Hindu name. Even though he was found later by his parents and taken back home to be married off, Khan ran back to Calcutta with his wife on the wedding night to "seek his first love… music."
For Ustad Bismillah Khan, sur or tone was always "surmaharaj" and it had no "zaat or biraadari". It was not affiliated to anyone or anything. In an interview to a television channel, the Shehnai maestro had said: Sur akela hai, khuda bhi akela hai (sur is alone, god too is alone). Often, he said, he stood outside the Balaji temple in Kashi, hand touching the walls, saying his prayers.
Tabla expert Pandit Nayan Ghosh in an interview sometime back, narrated a delightful anecdote about a music festival in Jodhpur organised by Sarod maestro Ali Akbar Khan in the '40s. Ghosh's father, tabla maestro Pandit Nikhil Ghosh and uncle, flautist Pannalal Ghosh, invitees at the fest, decided one morning to rehearse together with music composer SD Burman in one of the many tents set up for the musicians. Soon, the performance pulled a crowd and attracted the attention of sarangi maestro Bundu Khan, who was on his way to the "restroom" with a "lota". He promptly went back to his room, got his sarangi and joined in.The "session" which had started at 11 continued well after 4 pm till someone realised it was too late and Barman had a performance scheduled for the evening.
"The most interesting thing was," Ghosh said, "that Bundu Khan" quite forgot about going to the restroom. "Kahan subah nikley they, aur shaam ho gaya."