To bring about real change, put money in people's pockets
Dec 17, 2021 10:20 PM IST
As the Chhattisgarh government completes three years, there has been progress on various fronts. This is because of our commitment to reshape the state, making it more people-centric and in sync with people's lived realities
Three years for any government is the time for taking stock and introspection. It is the time when you not only evaluate your performance against your avowed goals, but also put your goals and values to question against the people's reception of them, the changing socio-economic conditions, the emerging best practices, and emerging challenges.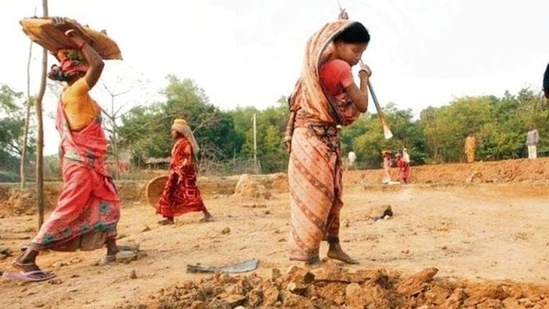 As the Chhattisgarh government completes three years, we can say with confidence that our leaders' vision along with the Indian National Congress's valuable legacy have led us well and our performance has strengthened the faith of the people of Chhattisgarh and the millions of Congressmen across the country.
When the people of Chhattisgarh displayed exceptional political wisdom and political foresight, and got rid of 15 years of Bharatiya Janata Party (BJP) misrule, they were clear that they wished for a fundamental change in governance and policies, which is more people-centric, in sync and in continuous communication with their lived realities. The assured price of ₹2,500 per quintal for paddy, and the blanket farm loan waiver, cemented their faith and made trust-based communication possible. Our commitment to restoring land and forest rights to our forest-dwelling people is unequivocal and we have distributed 3.63 lakh hectares of land as individual forest rights along with more than 45,000 community rights which cover 18.95 lakh hectares of forest land. We have also given community forest resource rights in 13.75 lakh hectares of forest land in 3,113 cases.
Our primary concern was to restore the autonomy and agency of our villages and forests which was constrained by the unholy alliance of totalitarian political ideology, along with a predatory market and aided by insentient technology. For this, we needed to revalue their produce and assets, as well as restore their rights over their commons. "Narwa, Garwa Ghurwa Bari" was the articulation of this sentiment. Through the Godhan Nyay Yojana, we have tried to improvise the idea of resource and economic goods and started state procurement of cow dung at ₹2 per kg, and the gains have been across multiple dimensions. People started valuing their ageing cattle, which led to a reduction in stray cattle, and farmers heaving a sigh of relief. It has propelled Chhattisgarh to the cleanest state, as was recognised by the Centre recently. Our village gothans have ushered in innovative and entrepreneurial spirit and culture in the villages, and more so among the women. While their diyas from gobar (dung) became a national rage, they went on to chappals and are now producing carboxymethyl cellulose and organic paint out of the same gobar. This year they have earned ₹45 crore from the sale of this organic paint.
Health and education are the biggest bridges that our people need, to come at par and engage with the larger world, and it needs to start with nutrition. The Mukhyamantri Suposhan Yojana has reduced low birth weight by almost 15% and malnutrition by 19% in these two years, and served us well in the pandemic. Increasing health coverage through the Mukhyamantri Vishesh Swasthya Yojana to ₹20 lakh, and targeted health delivery through haat bazaar clinic and dai-didi clinics schemes are a result of this very continuous communication and a political consciousness sharing lived realities of the people.
The Swami Atmananda English Medium Schools are reducing the existing language barriers for children, and 172 such schools have already been commissioned so far. We have launched a drive to help our village youth develop leadership and communitarian spirit and have started to set up a Rajiv Gandhi Mitaan Club in each of our gram panchayats. Giving agriculture status to fisheries and pisciculture is also a step in the same direction. We aim to establish food, agro and forest produce processing parks in each of our 146 blocks and have identified land in 110 of them; 478 processing units have already been set up in these three years with investments of ₹1,167 crore.
We have extended government employment to more than 400,00 youth, and have been the best performer in delivering Mahatma Gandhi National Rural Employment Guarantee Scheme jobs and more than four million families benefited from it.
Our leader Rahul Gandhi had given me one key idea, "put money in common people's pocket" and this very idea has become the central theme for the revival of Chhattisgarh. We are the poorest state of the country, but I am sure this formula will change everything in the coming years. We are committed to reshaping Chhattisgarh.
Bhupesh Baghel is the chief minister of Chhattisgarh
The views expressed are personal
"Exciting news! Hindustan Times is now on WhatsApp Channels
Subscribe today by clicking the link and stay updated with the latest news!"
Click here!