To reach full potential of trade pacts, accept investment protection
Apr 04, 2022 08:09 PM IST
Stung by several international claims under BITs, India is like a cat who, after sitting on a hot stove, refuses to sit even on a cold stove
India and Australia have signed a historic interim economic cooperation and trade agreement (ECTA), which will give a fillip to India's exports in the textiles, leather, gems, and jewellery sector Down Under. The two sides will now negotiate for a full-fledged comprehensive economic cooperation agreement (CECA). A conspicuous feature of ECTA is that it does not contain a chapter on foreign investment. As India unilaterally renounced its bilateral investment treaty (BIT) with Australia in 2017, one expected that investment protection will be part of ECTA.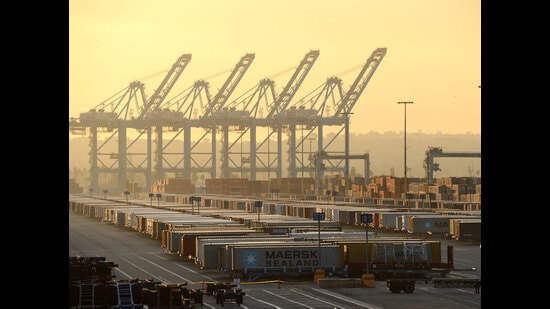 While ECTA makes references to investment as part of the trade in services, it lacks provisions on investment protection such as providing foreign investment most favoured nation and national treatment; protection from expropriation; assurance to provide fair and equitable treatment to foreign investment; recognising foreign investor's right to bring claims against the State for alleged treaty breaches, among others. Arguably, this is an interim agreement and a full chapter on investment protection might be included in the final CECA. However, the possibility is remote. Article 14.5 of ECTA, which includes a list of topics on which negotiations will take place to transform the interim ECTA into a comprehensive CECA, does not talk of a chapter on investment protection.
It is unlikely that Australia is averse to including an investment protection chapter. In the last few years, Australia has signed comprehensive economic agreements with Peru, Indonesia, and Hong Kong. These treaties include a chapter on investment protection. In the case of Hong Kong, there is an investment agreement associated with the economic treaty. So, is India antagonistic to including the investment protection chapter in the final CECA? India's recent CECA with the United Arab Emirates (UAE) does not include an investment chapter either. Article 12.1 of the India-UAE CECA refers to the existing BIT between the two sides and states that the countries agree to replace the existing BIT with a new agreement by June 2022. This indicates that the two sides will sign an investment treaty outside CECA. Likewise, an investment protection chapter is also missing in the India-Mauritius CECA, signed in 2021, despite the unilateral termination of the India-Mauritius BIT by India.
The pattern that seems to be emerging is that India is not too keen to include an investment protection chapter in CECAs. It will be interesting to see what India does with other CECA-negotiating countries such as the United Kingdom, Israel, and Canada. Perhaps, India prefers signing BITs outside CECAs. If true, this approach is mystifying for several reasons. First, India's rationale for signing a comprehensive economic agreement with these countries is to be part of the global value chains (GVCs). Both, trade and foreign investment are central to GVCs. Therefore, decoupling trade from investment in these CECAs defies economic sagacity. Many recent mega economic treaties such as the Regional Comprehensive Economic Partnership Agreement and the Comprehensive and Progressive Agreement for Trans-Pacific Partnership include chapters on investment protection. Second, if investment protection is made a part of these CECAs, India will have a better bargaining position to negotiate balanced investment chapters in comparison to a standalone investment treaty. When several related issues are part of the same deal, there is a greater likelihood of "give and take" and reaching a win-win compromise.
The elephant in the room is India's overly defensive stand on investment protection under international law. Stung by several international claims under BITs, India is like a cat who, after sitting on a hot stove, refuses to sit even on a cold stove. Regrettably, India has failed to comprehend that most of the BIT claims arose due to poor regulation. It is imprudent to blame investment treaties. Thus, India should come out of its shell and accept investment protection as part of its broader economic commitments under international law. This will enable India to realise the full potential of these CECAs.
Prabhash Ranjan is a professor and vice dean, Jindal Global Law School The views expressed are personal
"Exciting news! Hindustan Times is now on WhatsApp Channels
Subscribe today by clicking the link and stay updated with the latest news!"
Click here!
Continue reading with HT Premium Subscription
Daily E Paper I Premium Articles I Brunch E Magazine I Daily Infographics