Replug: Women's reservation bill will bridge gender gap in decision-making
Sohini Mookherjee and Arindam Banerjee
Sep 18, 2023 11:09 PM IST
Women leaders positively impact policy decisions and rise aspirations among teenage girls
The Economic Survey 2017-18 has acknowledged the abysmally low proportion of elected women's representatives in Lok Sabha and the legislative assemblies. However, the survey also notes the success of women's reservation in the three-tier Panchayati Raj institutions. In spite of wide speculation and relentless demands by women's groups and the main Opposition Congress party, the women's reservation bill was not tabled by the NDA government in the recently-concluded budget and winter sessions of Parliament.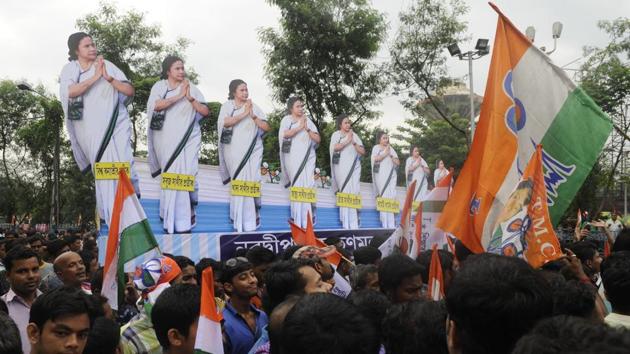 Central to the bill is the idea that increasing women's participation in decision-making is intrinsic to strengthening women's empowerment as enshrined by equality of rights and freedoms in the Preamble and Constitution of India. Evidence from randomised evaluations in both Rajasthan and West Bengal by researchers affiliated to the Abdul Latif Jameel Poverty Action Lab (J-PAL) have found that despite the handicaps women leaders might face in terms of education and experience, they invested more in public goods preferred by women suggesting that reservation for women had important effects on local policy decisions in the reserved gram panchayats.
The bill, in discussion over the last two decades, proposes to amend the Constitution to reserve 33% of all seats for women in the Lok Sabha and all legislative assemblies. According to the Geneva-based Inter-Parliamentary Union (IPU), globally India ranks in the bottom quarter, 148th out of 193 UN member nations, when it comes to the proportion of elected women representatives in Parliament. Even our neighbours, Pakistan (20.7%), Bangladesh (20.3%) and Nepal (29.9%) have higher representations of women in parliament. The supporters of the bill argue the need to pass the bill for ensuring affirmative action, also backed by UN Women in 2017.
Critics claim that reserving seats for women goes against merit-based nomination. Another common criticism is that these elected women will not have real power and will act on behalf of a male decision-maker. Male elected representatives have often criticised the bill, arguing that legislative positions will go to women at the cost of certain qualified men losing out. However, evidence from a randomised evaluation by J-PAL affiliates in West Bengal shows that having female elected leaders in gram panchayats raise the aspirations that parents have for their girls and also the aspirations teenage girls have for themselves.
An alternative to women's reservation is the idea of ensuring reservation within political parties. Countries like Canada, the United Kingdom, France, Sweden, and Norway etc, reserve seats for women within the political parties, but do not have quotas for women in Parliament. Similarly, another alternative is introducing dual-member constituencies, which means constituencies, instead of reserving seats for women, will nominate two members, one being a woman. However, lack of rigorous evidence on the efficacy of these alternatives has limited the scope for adoption of these practices worldwide.
Results from evaluations in both Rajasthan and West Bengal showed that the presence of a female elected leader also reduces the gender gap in adolescent educational attainment and results in girls spending less time on household chores. Furthermore, gram panchayats with elected women leaders invested more in public goods that women cared about, such as drinking water, public health, sanitation, primary education, and roads, and the measured quality of these goods was at least as high as in the non-reserved gram panchayats. Another study showed that reservation for women in gram panchayats not only led to a decrease in bias among voters against women candidates, but also resulted in a subsequent increase in the percentage of female local leaders contesting and winning elections.
The recently-constituted Gujarat and Himachal Pradesh state assemblies demonstrate that in the absence of a constitutional mandate, women continue to be left out in the electoral process. Had the women's reservation bill been a reality, both Gujarat and Himachal Pradesh could have had 60 and 22 elected women representatives in their respective assemblies.
Both political commitment and rigorous evidence is necessary to deliberate and debate this legislation and ensure its passage in Parliament leading to a mandated presence of 180 elected women representatives in the Lok Sabha and nearly 15,100 elected representatives across all legislative assemblies, thereby bridging the critical gender gap in political and legislative decision-making.
Sohini Mookherjee and Arindam Banerjee work with J-PAL South Asia at IFMR
The views expressed are personal