AAP's Talwandi Sabo MLA indicted over dual vote
Feb 15, 2018 02:45 PM IST
The controversy had erupted in August 2014 when Baljinder contested the assembly bypoll.
The row over the alleged dual vote of Aam Aadmi Party (AAP)'s Talwandi Sabo MLA Baljinder Kaur has resurfaced with the electoral registration officer indicting her for this.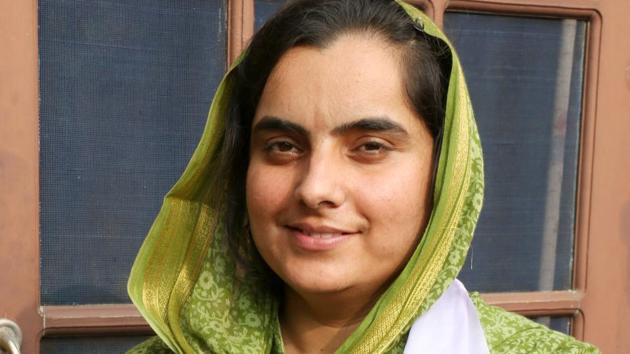 The controversy had erupted in August 2014 when Baljinder contested the assembly bypoll.
Talwandi Sabo sub-divisional magistrate (SDM)-cum-electoral registration officer Barinder Singh in his letter to the Bathinda deputy commissioner-cum-district election officer Diprava Lakra has said the MLA had dual votes with different father names and house addresses.
Senior advocate APS Deol said if the MLA did not have dual vote at the time of the 2017 assembly polls, there is no ground for her disqualification. The SDM's letter recommending further action says she deliberately made false statement before the competent authorities in this regard.
Baljinder was enrolled as a voter in the Talwandi Sabo assembly segment in November 2005 at address having house number 273 and her father's name as Amarjit Singh as she was his adopted daughter as per the adoption deed. But neither photo was affixed on the form nor any identity proof was required to enrol her as a voter, it is mentioned in the letter.
Amarjit died in 2002. Baljinder then got registered as a voter in June 2011 by filling form number 6 at address with house number 272-A while mentioning her biological father Darshan Singh. Both votes are registered at her native village Jaga Ram Tirath.
In August 2014 when Baljinder contested the assembly bypoll, the then Talwandi Sabo returning officer (RO) had recommended a probe into the matter.
Her vote was put in the absent voter's list the same month, says the letter, following which her vote (mentioning father's name as Amarjit) was removed from the list in 2015, sources said.
Though the letter does not mention if she had dual vote at time of the 2017 assembly polls or not, sources said she had only one vote then.
Another complaint was made to the Punjab chief electoral officer (CEO) in August 2017 by former AAP leader and Right to Information (RTI) activist Harmilap Grewal who alleged that a thorough probe was not conducted in the matter as recommended by the then RO. An inquiry was carried out into the matter again.
He said Baljinder impersonated as Darshan Singh's daughter because an adopted person can go back to their biological parents after a proper legal process only which she did not follow.
"Baljinder moved the court in 2007 seeking her right in Amarjit's property. She used the adoption deed and a voter ID card that mentioned Amarjit as her father. The matter was disposed of in a Lok Adalat in 2011. After this, she got registered as a voter by mentioning her biological father's name in the form," he said.
He said he will approach Punjab Vidhan Sabha speaker Rana KP Singh seeking Baljinder's disqualification as MLA.
Baljinder said she was not aware of any inquiry report. "I never had a dual vote. The election commission would not have allowed me to contest the 2014 and 2017 polls if I had two votes. If the SDM has submitted any such report I will demand another inquiry into the matter," she said.
Lakra said he has not yet received the copy of the report yet and he will forward it to the state chief electoral officer once he gets the same.
Punjab chief electoral officer S Karuna Raju said he will be in a position to comment only after going through the details of the case and the SDM's report.
Congress leader Khushbaz Singh Jatana, who unsuccessfully contested the 2017 assembly poll against Baljinder, said her Vidhan Sabha membership should be cancelled paving way for bypolls in Talwandi Sabo. She should be booked for providing false information to the election commission, he said.