Latest
Swipe up for the next story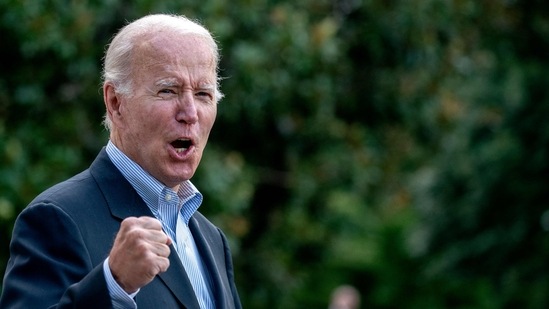 It's a summer morning somewhere in the US in the year 2030. Rates of childhood asthma are down sharply, as researchers had been predicting. The Inflation Reduction Act, which just passed through the House after approval by the Senate last week, is a climate investment with no parallel in US history. With that caveat, here are eight mostly hopeful visions of the (near) future from climate watchers, tech investors and activists.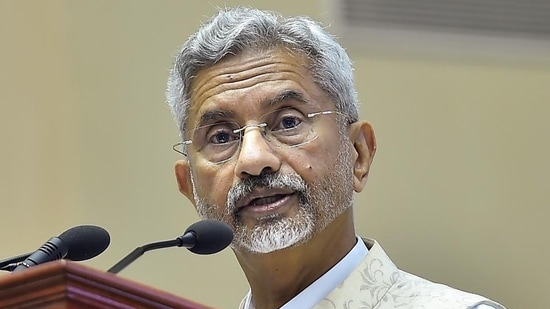 External Affairs Minister S Jaishankar on Friday said that India-China relations cannot be normal unless border situation is and added that if China disturbs the peace and tranquillity in border areas, it will impact the relations further. Jaishankar also said that the big problem is the border situation and Indian military has been holding on to the ground.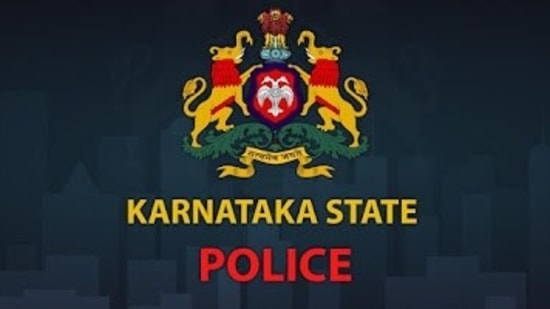 Six police officers from Karnataka have bagged medals this year as the union home ministry on Friday announced awards nationwide for over 150 police personnel for setting an inspiring example and answering the call to duty. Karnataka Lokayukta SP K Lakshmi Ganesh - who played a major role in unearthing illegal migrant documents nexus in the state -is among those who have won accolades.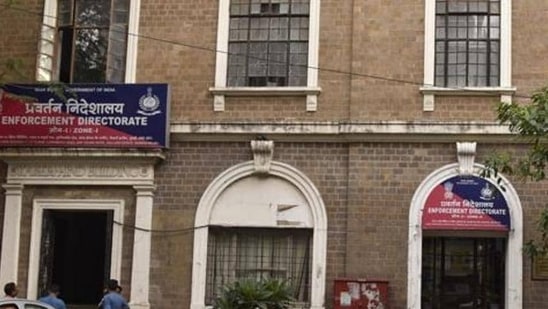 The Enforcement Directorate on Friday said it has conducted searches at various premises of a private company in Bengaluru and froze assets worth Rs 370 crore. According to ED, a large amount of funds to the tune of Rs 370 crore were deposited by 23 entities including accused NBFCs and their fintech companies into the INR wallets of Yellow Tune Technologies held with crypto exchange Flipvolt Technologies Private Limited. The company's promoters went untraceable.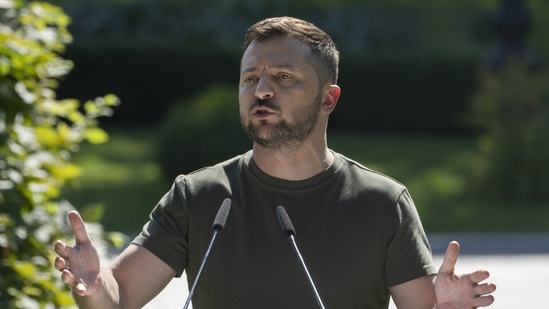 Ukrainian President Volodymyr Zelensky issued a fresh call on Friday for European Union states to ban visas for Russian nationals to keep the bloc from becoming a "supermarket" open to anyone with the means to enter. Zelensky said his proposal did not apply to Russians who needed help for risking their freedom or their lives by resisting Kremlin leader Vladimir Putin's policies. Zelensky's appeal has yet to win support from the EU's major players.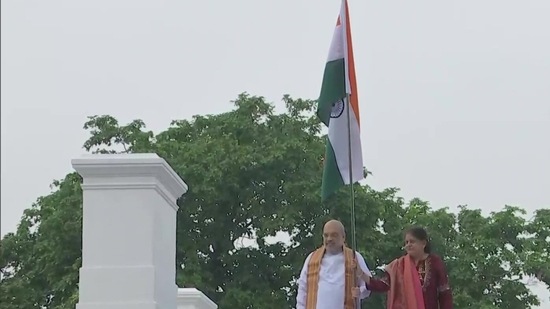 Union home minister Amit Shah on Saturday morning was seen hoisting the tricolour at his residence along with his wife as the 'Har Ghar Tiranga' campaign kicks off. August 15 drive urges people to hoist the national flag at their homes to mark India's 75th independence day. The 'Har Ghar Tiranga' campaign is a part of the government's 'Azaadi Ka Amrit Mahotsav'.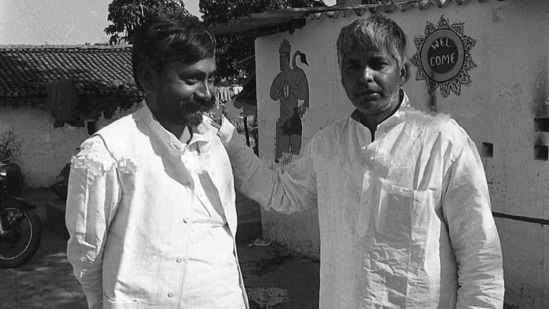 The elder of the Yadav siblings, Tej Pratap Yadav, on Friday shared a vintage photo of his father Lalu Prasad Yadav with Bihar chief minister Nitish Kumar on Twitter and captioned it calling them 'brothers' who always stand by each other. In the photo, a young Nitish Kumar is seen standing alongside Lalu Prasad, who has placed his hand on Kumar's shoulder.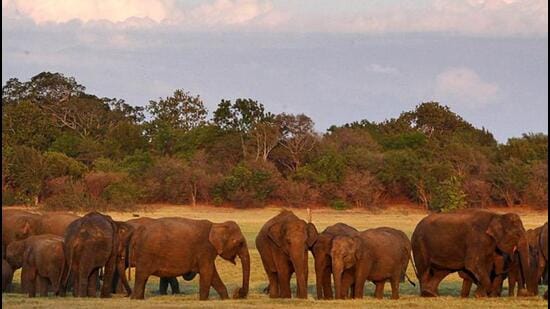 Forest department officials in Odisha on Friday arrested a 40-year-old criminal involved in at least eight cases of elephant poaching at a time when the state is under fire for its 'inaction' over the rising cases of the incidents. According to the police, Sk Rajak frequently changed his location, and was allegedly hiding at several places in Begunia, Bolagarh, Banki, Tangi, Tikatal and Deuli for the past four days.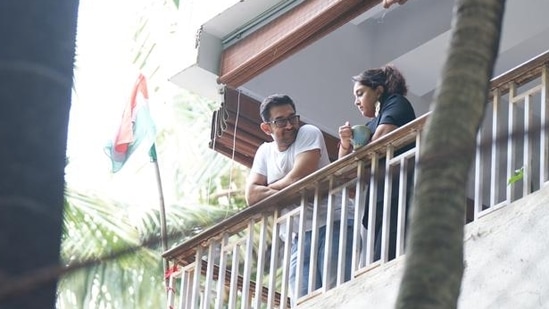 Day after the release of his film Laal Singh Chaddha, Aamir Khan displayed the tricolour at his house in Mumbai on Friday to join the Har Ghar Tiranga campaign.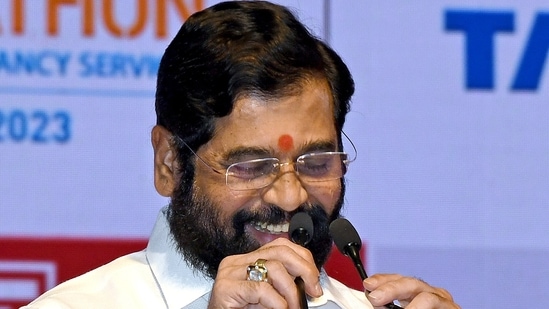 Here are today's top news, analysis, and opinion. Maharashtra CM Shinde plans to set up separate Sena Bhavan Maharashtra's new chief minister Eknath Shinde, who finds himself in the peculiar position of leading a party-less faction, while claiming to be the 'original' Shiv Sena, has decided to set up his own Sena Bhavan in the heart of Mumbai, and in the vicinity of the real Sena Bhavan, which was built in the 1970s.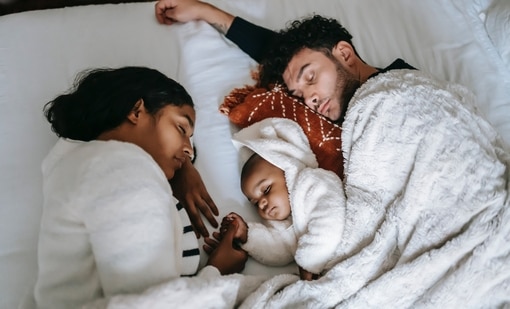 The sleep disruption of new parenthood is both well known yet unexpected. While new parents are aware that babies need frequent night time care, the reality is often a cruel surprise. "What's wrong with my baby?" new parents ask themselves, or "what's wrong with me that I can't get this baby to sleep?" If you are facing this, you are not a bad parent, nor is your baby abnormal. You are simply asking the wrong questions.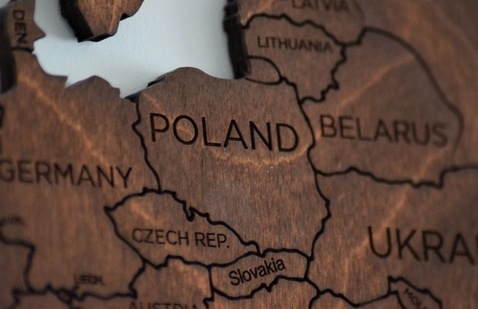 The Czech Republic, which holds the European Union's rotating presidency, backed calls from some member states for a bloc-wide ban on visas for Russian citizens in response to the Kremlin's invasion of Ukraine.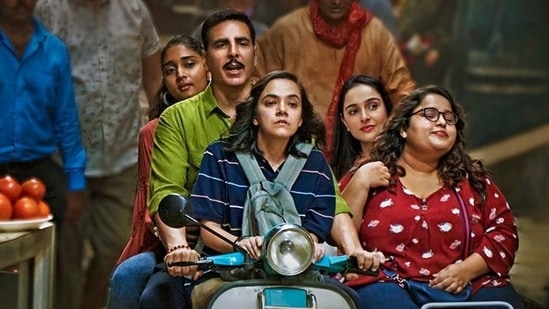 Raksha Bandhan, starring Akshay Kumar as a dutiful brother to four sisters, registered a drop on day two of its release in theatres. The film had opened on the festival of Raksha Bandhan with a collection of ₹8.2 crore.
The RSS on Friday changed its social media profile photos to the National Flag, responding to the call of PM Modi ahead of India's 75th Independence Day. The RSS earlier criticised the politics over its social media photos after the Congress attacked the RSS for not adhering to PM Modi's call because of its 'opposition to India's National Flag for 52 years'.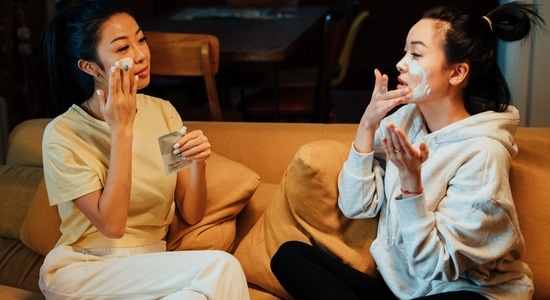 Retinol is an important ingredient for your skincare and when used over time, it has been shown to improve the tone and texture of the skin by affecting the aged skin cell turnover as it stimulates the collagen synthesis in the deeper layers of the skin, improving the firmness and fine lines. If you have been using retinol or a retinoid cream, which is a prescription medication, without the prescription of a dermatologist or if you've started it on your own, there is a high chance that you would have overdosed on the retinol and it is causing a lot of dryness or flaking on your skin.