In Rourkela, hockey has found a new home
Jan 12, 2023 09:52 PM IST
All roads lead to the Birsa Munda International Hockey Stadium and that is not a bad thing
Whether you enter Rourkela via the railway station, airport or road, it will be clear immediately that this Odisha town is all set to host the hockey World Cup.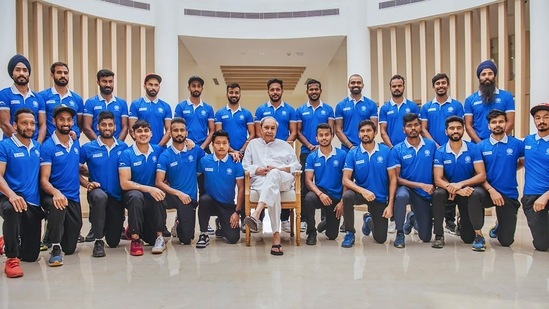 Billboards detailing India's schedule, markers indicating directions to the stadium, statues of hockey players, frescoes and mural of Indian hockey stars adorn the walls and streets of the steel city which is one of the two venues of the first ever dual-city World Cup.
Also Read | For India, the most important thing is we hit the ground running: Graham Reid ahead of Hockey World Cup 2023
Clean roads, paved sidewalks, and the overall beautification of the city started around 15 months back, transforming the city that is encircled by low altitude hills and three rivers – Koel, Sankha and Brahmani – into a town that is neat, welcoming and simply pleasing to the eyes.
"Because of the World Cup Rourkela has completely changed," says auto-rickshaw driver Rahim Akhtar, whose business has picked up due to the tournament.
A stroll or drive after sunset is a more pleasing experience with the town lit up with fancy lamps with parks, street walls and trees displaying various colours. But this wasn't always the case.
"The best thing that has happened due to the World Cup is that the roads have become really good. Earlier you could barely move a kilometre without experiencing the bumps and potholes on almost all roads of Rourkela. It was terrible then," said Kushal Buddhadev, a taxi driver. "The present contract to maintain the roads is for three years. So, we know for three years the roads will be good. Not sure what will happen after that though."
Trees and plants adorn the streets leading to the centrestage of all the action, Odisha's new jewel and the new home of hockey – the Birsa Munda International Hockey Stadium. The 20,000-seater stadium is spectacular to say the least with workers giving the final touches before the tournament begins on Friday with India's first match against Spain.
Apart from the main pitch, the complex also has a practice centre. The venue also has the first of its kind World Cup village where all the teams and officials are staying. The village was developed in nine months, having 225 rooms with all amenities.