From Google to Spotify, these giants have fired thousands of workers
Jan 26, 2023 10:44 PM IST
The layoffs announced so far by Microsoft, Google, Amazon and Meta alone amount to 41,000, about a third of the jobs they added since 2019, a Bloomberg report stated.
The past few months have been gloomy for the technology sector. Several Big Tech firms have carried out massive layoffs, citing 'macroeconomic situations' among the reasons for handing over pink slips to their employees. Social media is flooded with heart breaking stories of employees narrating their ordeal of having been laid off all of a sudden.

Google, Twitter, Amazon, Salesforce, Spotify and other top global firms have been 'culling' their workforce as part of 'restructuring' exercises. Here is a list of prominent firms which have let go their staff.

1. International Business Machines (IBM): The computer giant on Thursday announced it is laying off 3,900 workers as part of some 'asset divestments'. The company said it missed its annual cash target, Reuters reported. The company said its 2022 cash flow was $9.3 billion, which is below its target of $10 billion due to 'higher-than-expected working capital needs'.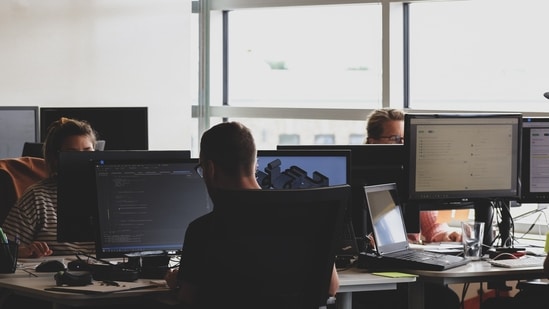 2. SAP SE: The German software company is planning to lay off 3,000 employees this year as it explores the sale of its remaining stake in Qualtrics International, looking for ways to boost its profit, Bloomberg reported. The company said its expect adjusting operating profit for this year to rise to a range of 8.8 billion Euros to 9.1 billion Euros.

3. Prosus NV: The Amsterdam-based e-commerce company said it is planning to trim its workforce by 30 per cent. The layoffs will be carried out at its corporate centres in Hong Kong, Amsterdam and South Africa, Bloomberg. The company's chief executive officer Bob van Dijk said at an interview that the job cuts will take place over a 12-month period and 15 locations will be impacted.

4. 3M: The American conglomerate is planning to lay off 2,500 workers in the manufacturing sector, citing 'persistent economic hurdles'. 3M said the job cuts are a needed move due to declining production volumes, Bloomberg reported. The company had about 95,000 employees at the end of 2021. It has twice cut its full-year 2022 sales and profit outlook.

ALSO READ: After mass layoffs, thousands of Indian techies struggle to find new jobs in US

5. Salesforce: Earlier in the month, the cloud-computing company said it is laying off about 8,000 employees, which is about 10 per cent of its workforce. The cuts were the largest in the 23-year-history of the company. The laid off workers who lost their jobs will receive nearly five months of pay, health insurance, career resources, and other benefits, AP reported.

6. Google: The search engine giant has announced about 12,000 layoffs globally. In an internal mail to his employees, Alphabet chief executive officer Sundar Pichai said the job cuts were carried out in response to a changing 'economic reality'. "We've undertaken a rigorous review across product areas and functions to ensure that our people and roles are aligned with our highest priorities as a company," Pichai wrote.

ALSO READ: Employee laid off at 3 am after 16 years with Google: '100% disposable…'

7. Microsoft: The technology giant recently announced it is laying off 10,000 workers, which is almost five per cent of its workforce. In his letter to the employees, chief executive officer Satya Nadella said he is confident that Microsoft will emerge from the situation. "We will align our cost structure with our revenue and where we see customer demand. Today, we are making changes that will result in the reduction of our overall workforce by 10,000 jobs through the end of FY23 Q3," Nadella wrote.

8. Amazon: E-commerce giant will lay off more than 18,000 employees, with the chief executive officer Andy Jassy announcing that the move followed company's annual planning process. The layoff is concentrated in the firm's corporate ranks, mostly the retail division and human resources functions.

9. Meta: Mark Zuckerberg-led social media giant laid off more than 11,000 workers in November last year. In a Facebook post, Zuckerberg said he is sorry and took accountability for the decisions. According to an AP report, the company was hit by a downturn in economy and unfavourable forecast for online advertising.

10. Twitter: In October, Tesla chief executive officer Elon Musk took over social media giant Twitter at a whopping $44 billion. Soon after the buyout, he carried out a massive layoff exercise, slashing more than 50 per cent of its total workforce. The job cuts affected employees in several countries including India.

11. Spotify: Music streaming platform Spotify has also announced its decision to trim six per cent of its workforce. The company's chief executive officer announced the decision to the employees which was also posted online. "To bring our costs more in line, we've made the difficult but necessary decision to reduce our number of employees," Daniel Ek wrote.