OpenAI announces new subscription plan for ChatGPT: All you need to know
Feb 02, 2023 02:52 PM IST
'ChatGPT Plus' will come for a monthly charge of $20, the research laboratory said, adding, however, that free access to the chatbot will continue as well.
OpenAI, the research laboratory behind the wildly popular ChatGPT, has come out with a new subscription plan for the chatbot, saying, however, that free access to ChatGPT will continue as well.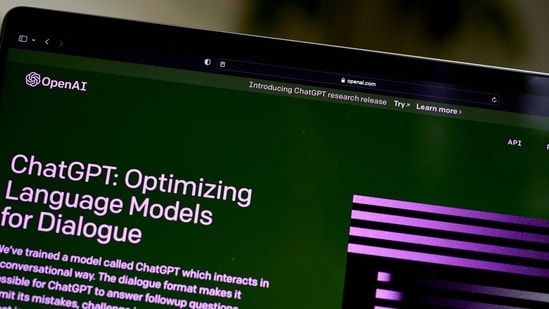 The San Francisco-based company said 'ChatGPT Plus' will first be used on a pilot basis, and is already available in the United States.
What are the benefits of ChatGPT Plus?
In a statement, OpenAI said ChatGPT Plus will come at a monthly cost of $20 (approx. INR 1,600). The plan has the following benefits:
(1.) Easy access to the chatbot, even during peak times.
(2.) Faster response times.
(3.) Priority access to new features and improvements.
How to subscribe to ChatGPT Plus?
As per the statement, OpenAI will send invitations to people on its waitlist, over the coming weeks. Very soon, the subscription will be rolled out in additional countries as well.
Why still free access to ChatGPT?
On this, the Elon Musk co-founded lab said it 'loves our free users,' and the subscription pricing will help it in supporting free access availability to 'as many people as possible.'