Latest from 30 Years Of Reforms
Second-generation reforms require careful deliberation, effective implementation, and accommodative politics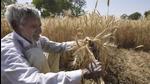 Updated on Aug 02, 2021 12:00 PM IST
As an integral element of these structural economic reforms, India adopted measures aimed at liberalising foreign investment, both direct and institutional, to overcome the problem of over-dependence on debt three decades ago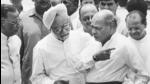 Updated on Jul 08, 2021 07:49 PM IST
India's foreign exchange reserves were valued at $598 billion in May 2021, more than 15 times the value of India's imports that month.


Published on Jul 07, 2021 01:07 AM IST
The first two decades of economic reforms delivered gains in terms of poverty reduction front.


Updated on Jul 06, 2021 08:26 AM IST
As India completes three decades of economic reforms, the question is not whether economic reforms were good for the economy. It is whether the best of the reform years are already behind us and what this means for India's per capita incomes, which are still very low.


Published on Jul 05, 2021 12:51 AM IST