The incident, which took place on Saturday night, came to light a day later after the survivor attempted suicide. Two men, including a minor, who were present in the car at the time of the incident, are also being probed, police said, while dismissing reports that the survivor was gangraped.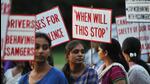 Speaking to the media on Tuesday, Tamil Nadu BJP President K Annamalai said the state government has promised in its manifesto to reduce the prices of petrol and diesel. The Centre has already reduced fuel prices and now the state government should fulfil its promise.

The development comes just days after the Narcotics Control Bureau (NCB) gave a clean chit to Aryan, following which the ministry of home affairs (MHA) recommended action against Wankhede.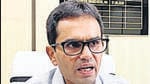 IIT Madras, IoT study: The strategy proposed is an algorithm that builds spare capacity in a given network - like the spare wheel present in a car that can be changed in case of a flat tire.

In his address, PM Modi quoted a popular verse of nationalist poet Subramania Bharathi in praise of Tamil and said that in every field someone from Tamil Nadu was excelling.