Latest from infection prevention
Learning from other nations, can we not, for instance, say we will physically meet members from another household only for essential purposes, like care-giving, and forsake physical interaction for all other avoidable purposes?

Updated on Sep 14, 2020 08:39 PM IST
This is the largest amount of financial assistance announced by any country so far to support India's response to the Covid-19 crisis.

Updated on Aug 31, 2020 11:46 PM IST
Prioritise controlling the spread of Covid-19, strengthening health services, and supporting each other to stay healthy

Published on May 12, 2020 06:25 PM IST
This initial tranche of funding from the CDC aims to strengthen and support the Indian government's efforts to increase laboratory capacity for SARS-COV-2 testing, including molecular diagnostics and serology, said a statement issued by the US embassy on Tuesday.

Updated on May 12, 2020 04:55 PM IST
According to this study, a single food-borne outbreak could cost a restaurant millions of dollars in lost revenue, fines, lawsuits, legal fees, insurance premium increases, inspection costs and staff retraining.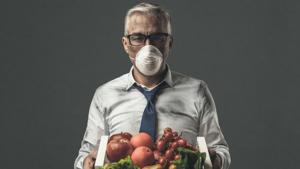 Published on Apr 16, 2018 02:31 PM IST