[
intergovernmental panel on climate change
]
Latest from intergovernmental panel on climate change
On April 5, the global average SST was 21.1 degree C , a new record according to data released by Climate Change Institute at University of Maine.

Updated on Apr 19, 2023 04:57 AM IST
In 2022, average maximum temperatures were at least a degree higher than normal on all days from March 16 to April 9 except two

Published on Apr 12, 2023 10:19 AM IST
Addressing our climate challenges requires a significant emphasis on large-scale direct removal of atmospheric CO2

Updated on Apr 07, 2023 08:48 PM IST
IMD forecast above-normal maximum temperatures and a higher-than-normal frequency of heatwave days from April to June. What do we make of these aberrations?

Updated on Apr 03, 2023 05:06 PM IST
This comes as developed nations, including the host, are seeking that 30% of land and 30% of oceans be protected by 2030.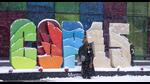 Updated on Dec 17, 2022 04:30 PM IST