Jairam Ramesh said Ajit Doval does not speak much but has now joined the tribe of those who spread distorted history.

Published on Jun 17, 2023 07:25 PM IST
NSA Ajit Doval said Netaji had the audacity to challenge Gandhi.

Published on Jun 17, 2023 02:52 PM IST
Filmmaker Lom Harsh chooses locations in Bareilly and Lucknow to shoot his next film, A Man with White Coat, based on his own book and realistic locations. The film, which is about a doctor's career, will showcase the importance of doctors and will feature Netaji's Kadam kadam badhaiye ja as an anthem for doctors.

Updated on Apr 07, 2023 06:22 PM IST
President of India Droupadi Murmu will give the award. On January 26, the central government had announced the Padma award for Netaji.

Updated on Apr 04, 2023 11:53 PM IST
In a statement issued on the eve of her father's birth anniversary, she said members of all parties across the political spectrum, including those "who share his ideas and his ideology and those who do not", pay tribute to Netaji and thank him for his sacrifice for India.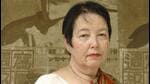 Updated on Jan 23, 2023 04:49 AM IST
The 126th birth anniversary of India's iconic freedom fighter Subhas Chandra Bose is just around the corner. Ahead of Subhas Chandra Bose Jayanti and Republic Day 2023, here are 8 inspiring quotes by Netaji to fill you with patriotic spirit

Updated on Jan 21, 2023 03:06 PM IST
Earlier this day, Prime Minister Modi had expressed his happiness at the fact that there is "immense enthusiasm" in the country regarding the unveiling of Netaji Subhas Chandra Bose's hologram statue.


Updated on Jan 23, 2022 06:57 PM IST
Written by Joydeep Bose | Edited by Poulomi Ghosh
, Hindustan Times, New Delhi
The freedom fighter's grandnephew, Surya Kumar Bose, issued a statement on Tuesday, making a fresh appeal to authorities to facilitate DNA testing of the ashes that have been interred in Renkoji temple

Published on Aug 18, 2021 06:55 PM IST
'In an official event, you can't have religion chants as long as this is a secular democracy,' the MP said.

Updated on Jan 23, 2021 09:12 PM IST
Trinamool MP Derek O'Brien said 'lumpens can't be dignified' after Mamata Banerjee left the stage of the Centre's Netaji event on Saturday saying government programmes should have some dignity.

Published on Jan 23, 2021 06:45 PM IST