Samsung's latest tech product reminds people of a detergent soap
Jan 28, 2023 07:02 PM IST
Samsung came out with its new SSD. Soon after they shared the pictures of the product, many people online pointed out that it looked like a detergent soap.
The T7 Shield, the newest portable solid-state drive (SSD) from Samsung, was released recently. On Friday, Samsung India posted a picture of the product on Instagram. Soon after sharing the post prompted netizens to compare the SSD to a detergent bar.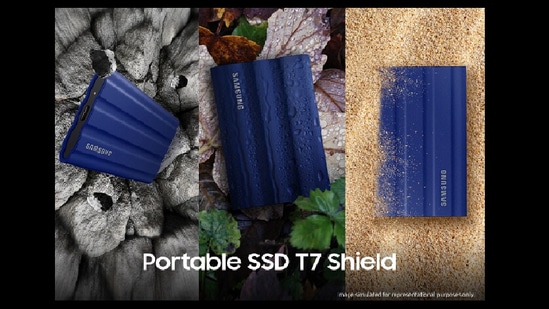 In the post that Samsung shared, they wrote, "Rugged durability, at your service. Use T7 Shield PSSD, to protect all your files and work, even in the most challenging environmental conditions. T&C apply."
Take a look at the post here:
Since being shared, the post has been liked by 19,000 people. Many people pointed out its resemblance to a detergent soap in the comments section.
Take a look at the reactions below:
One person in the Instagram comments section said, "I was wondering why Samsung would make detergent soap." A second person commented, "For a second I thought Samsung has a detergent bar now." "I thought Samsung started making clothes-washing soap now. Samsung bar." A fourth person wrote, "Samsung detergent cake."
Samsung shared that the device is durable under the harshest environmental conditions and has a lot of storage capacity. It comes in both 1TB and 2TBvariations. According to Samsung's website, the 2TB variation costs ₹34.999.