Rajev Paul is playing sympathy card for the show: Delnaz Irani
Hindustantimes.com |
, New Delhi
Sweta Kaushal
Jan 11, 2013 04:51 PM IST
Just 3 days before the grand finale, a strong contender Delnaz Irani has been evicted. In an exclusive interview with Delnaz and Rakesh Paul, Sweta Kaushal finds out the complexities in their relationships and more...
Both Delnaz Irani and Rajev Paul had an idea before entering the Bigg Boss 6 house that they were most likely to meet each other there. Much has been said about the personal, and now not so personal issue of their divorce.

Delnaz Irani, who was evicted out of Bigg Boss 6 house on Wednesday, believes Rajev Paul is playing sympathy card for the show. Asked about her reaction on Rajev's willingness to leave the show for her, Delnaz said, I didn't feel anything. I would not leave the game for anything, anyone. I think it's better to be honest to your own self instead of giving out an image to the public – Oh! You know what, just give me all those sympathy votes and I think he played his card, played his game very very well.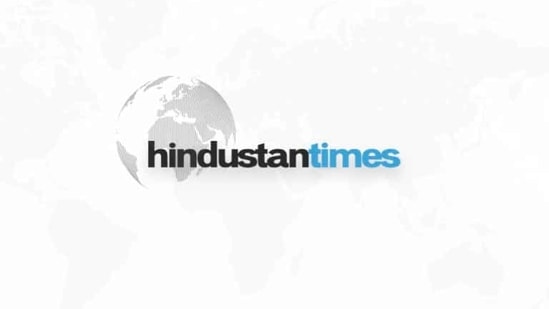 When contacted, Rakesh Paul, brother of Delnaz Irani's ex-husband Rajev Paul, said Delnaz is a wonderful woman.
Talking about the nominations where family members went to Bigg Boss 6 house to nominate, Rakesh said, "I knew aunty (Delnaz Irani's mother) would be bitching about my brother but I did not because I do not hold any grudges against Delnaz."
Delnaz Irani is no longer friends with Urvashi Dholakia as the latter has said 'a lot of rotten things' about her. Talking about Urvashi, Delnaz says, "She was a friend and she will always be somebody I know well, but we have had a lots of ups and downs and I believe she has said a lot of rotten things about me in the show. "
There was a point in Bigg Boss 6 when Rajev Paul asked Delnaz if she ever mentioned her loan and the financial intricacies of their divorce on the show and Delnaz initially denied having done that. Reacting to her response, Rakesh said, "May be she just forgot. When Rajev cross-questioned her, she didn't want to confront him."
Rakesh further said that he would have never uttered a word about Delnaz, had Bakhtiar not come in the picture in the first place. Rakesh said, "Delnaz was talking behind Rajev's back and Bakhtiyar also came when Rajev was statue-ed. I just came to give clarifications and stand by my brother".
MORE ON BIGG BOSS 6
BIGG BOSS 6: Yana Gupta set to perform at grand finale
After over three months of Bigg Boss 6, the reality show will end with a bang this Saturday. Besides the much-anticipated final evictions, there will be skits and dance performances by the contestants, besides a guest appearance by once-upon-an-item-girl Yana Gupta. "With six contestants left in the final week, one will be eliminated in tonight's episode, and one more on Friday.
BIGG BOSS 6: a real personal fight on reality TV
Delnaz Irani and Rajev Paul played the characters of reporters for a Bigg Boss weekly task.Actor and Bigg Boss contestant Rajev Paul might have threatened his ex-wife and co-contestant Delnaaz Irani that he will file a defamation case against her family if they say "one more insulting statement" against him, while on the Bigg Boss show, but Delnaaz's family is unperturbed.
BIGG BOSS 6: even I miss the fights and masala, says Salman Khan
Sana Khan and Rajev Paul pose for a calender shoot during a task in Bigg Boss 6 house. With the finale of Bigg Boss 6 set to take place next weekend, host Salman Khan, while relaxing during shooting in a chalet in Lonavala, claims this season had a good run. "Some people loved it while others didn't," says Salman Khan, about Bigg Boss 6 .