Insulting, ranting, boasting: Donald Trump's 10 most outrageous tweets
Nov 08, 2016 01:32 PM IST
A list of Republican Presidential candidate Donald Trump's offensive or ranting tweets.
In less than 12 hours, America will elect its next President.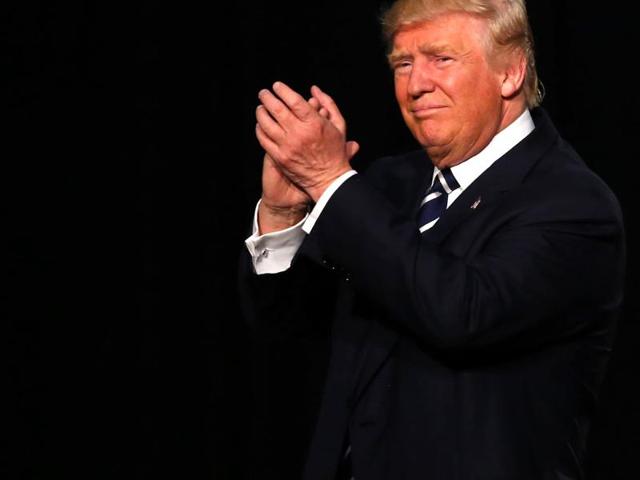 In the build up to the elections, both candidates have used social media as an important campaigning tool, but also as a platform to indulge in good old political mud-slinging and name calling.
Republican Presidential nominee Donald Trump has been openly criticised for tweeting quite liberally and, often, offensively.
Before America picks a president, here's a list of Donald Trump's most outrageous tweets:
1) That time when he wanted the Democratic Presidential candidate Hillary Clinton in jail:
2) When he called Obama ignorant and the worst president America has seen:
3) When he dissed Senator Bernie Sanders for endorsing Hillary:
4) When he decided New York City was a 'disgrace':
5) When he tweeted, 'If Hillary Clinton can't satisfy her husband what makes her think she can satisfy America?', and later deleted it. But turns out, he forgot that the Internet is written in 'ink' and nothing goes away when you have 13 million followers:
6) When he wrote the book on crass sexism in one tweet, attacking Arianna Huffington:
7) When he launched a verbal offensive against Senator Rand Paul:
8) When he declared how right he was about every thing:
9) When he told us how phony the other presidential candidates were:
10) When he wasn't sure what he really thought of his own party:
And since it is Trump, the list, of course, far exceeds ten outrageous tweets. Remember the time he started his own hashtag #draintheswamp against his opponents :
When he is done using Twitter as a ranting platform, he finds time to promote his campaign slogan to his followers.
There he is making America great again, one tweet a time!