Strong earthquake shakes Turkey-Iran border, at least 2 dead and several injured
Reuters | | Posted by Singh Rahul Sunilkumar
Jan 29, 2023 05:47 AM IST
The quake had a magnitude of 5.6 and was at a depth of 10 km (6.2 miles), EMSC said. Iranian media said the earthquake had a magnitude of 5.9 and hit Iran's Western Azerbaijan province.
An earthquake with a magnitude of 5.9 struck northwest Iran near the border with Turkey on Saturday, killing at least two people and injuring dozens, Iranian media reported.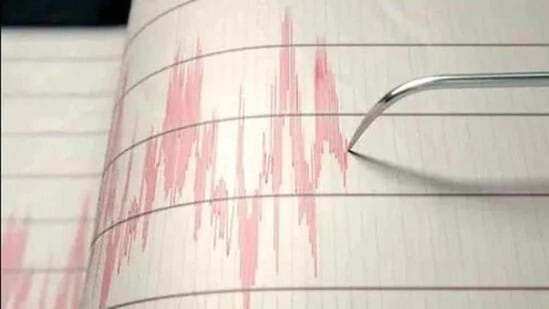 "There are 122 injured so far in the city of Khoy... and unfortunately two dead," emergency services spokesperson Mojtaba Khaledi told state television.
Iranian emergency officials said rescue teams were despatched to the area in Iran's West Azerbaijan province and hospitals were put on alert, according to state media.
An emergency official told state TV that it was snowing in some of the affected areas, with freezing temperatures and some power cuts reported.
ALSO READ: Earthquake of magnitude 5.7 strikes western Sichuan, China region
Major geological faultlines crisscross Iran, which has suffered several devastating earthquakes in recent years.